In this article, I am going to discuss all the pros and cons of drones.
Are you confused if whether you should buy a drone or not? Are you curious to get a piece of comprehensive knowledge about the pros and cons of drones? If yes, then you are in the right place.
Before you buy your first drone, the proper understanding of the pros and cons of using drones helps you to decide whether drones are suitable for you or not.
Drones are also known as quadcopters and UAV (unmanned aerial vehicles). It can be easily operated by a transmitter/remote controller), and a smartphone (not all drones) via a phone application.
The industry of drones is growing rapidly day by day. At the start, drones were just available for commercial purposes, and the price was high. With time as technology evolved, the usage of drones also increased.
Today almost all the business industries use drones for services, and people have started using it for recreational purposes too. The main reason is the affordable prices.
There are lots of advantages of drones, but like every technology, there are also some disadvantages. Without further delay, lets quickly discuss all those advantages and disadvantages of drones.
Here is the list of the pros and cons of drones.
Pros
Accessibility
Affordable Prices
Security & Surveillance
Agricultural & Geological Use
Easy To Deploy
Ideal For Photography
Recreational Use
Cons
Limited Flight Duration & Range
Effects Of Weather
Privacy Issue
May Cause Accident
Delivery Limitations
Pros of Drones
In every field of life, there are many advantages of drones. Some pros of drones are mentioned below:
Accessibility
Drones are also known as lifesavers because they are used to save the lives of people. It can help to facilitate us to access those areas where one can not reach easily through roads. (Steep mountains and rough hilly regions).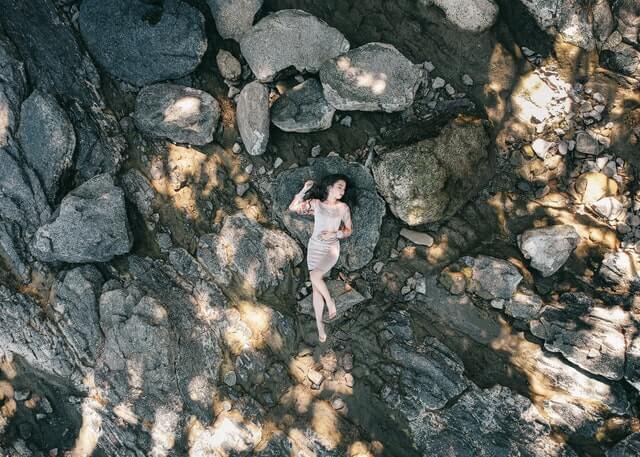 If you try to reach those areas with the help of a helicopter, it will be so costly. Instead of helicopters, you may choose drones as your source to reach there. You can save time, money, and resources. It can also fly independently, thanks to flight data pre-recording applications.
With the help of A.I (Augmented reality), the drone can fly anywhere. At the same time, the operator remains quiet on the ground and observes the trajectory flight in real-time or can even modify it.
Checkout out long range drones with camera to explore more and more.
Affordable Prices
The significant advantage of drones is their cost-effectiveness. It is also one of the main reasons for the popularity of drones.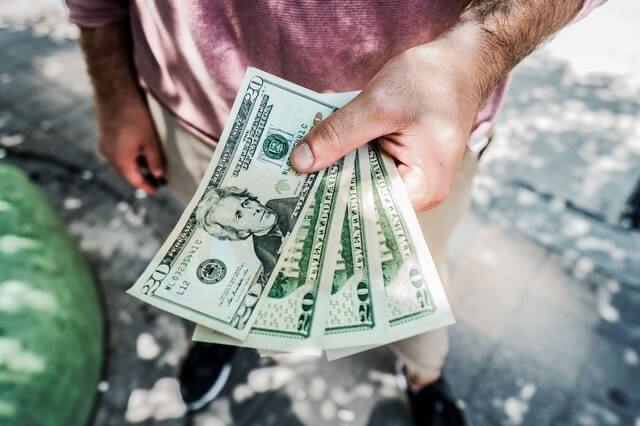 You can buy cheap nano quadcopter drones even for 50 dollars or less, or some excellent performing drone with advanced features from a few hundred dollars to 1000 dollars. So, if you have a low budget but you still wish to fly a drone, you can buy it at a low price.
Some drones need to be registered by the FAA, the fee for registration is only $5, and you can easily register your drone online in no time.
Security & surveillance
The drone is the most beneficial technology to resolve security issues. It can replace humans for certain risky interventions, such as reaching hard-to-reach areas or places deemed dangerous (flooded villages, burned buildings, etc.)
Drones are helpful for surveillance because of their size as well as cost-effective. Security agencies also use drones to monitor activities and information. Drones provide silent monitoring due to their efficient brushless motors.
Agricultural & Geological Use
Drones are very beneficial for agriculture. It can reveal the health of plants and crops by analyzing and inspecting agricultural fields.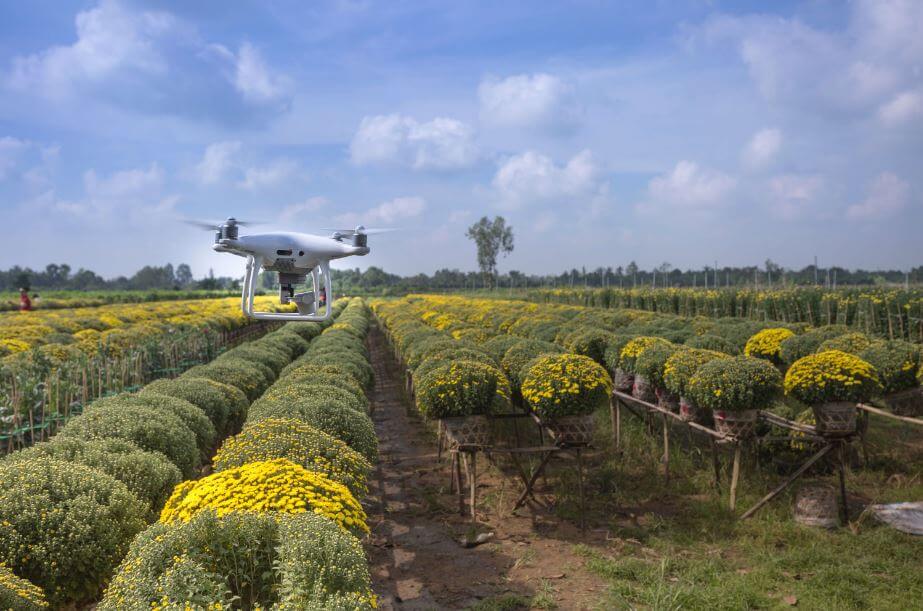 It can be equipped with sprayers to spray pesticides on crops and fields, also drones equipped with cameras are handy to monitor the growth.
Farmers can get the live aerial view of their fields via live video feed drones. Drones can also measure the height of crops by the LIDAR sensor.
Crop yields and farm efficiency increases by the use of drones. It can also help to rectify a lot of issues, including soil variation, irrigation issues, fungal plague, and pest plague.
Drones can also help to check the temperature and availability of water in any area, with the thermal sensor. It can also be useful to count cattles/animals in the night.
Easy To Deploy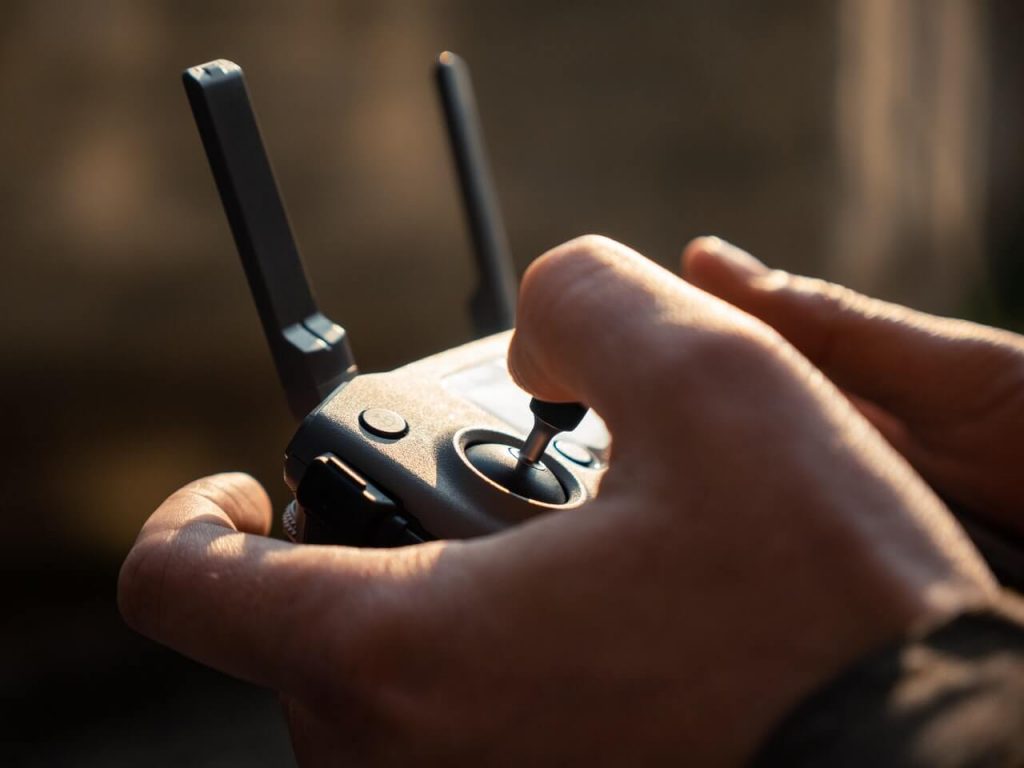 A drone is easy to deploy anywhere under any circumstances. Anyone can fly a drone with minimal to no experience, as it is easy to fly those beginner quadcopter drones. It is easy to navigate through the remote controller, and the cost is cheap.
Ideal For Photography
Aerial photography is trending these days. Drones can help professional photographers and vloggers to enhance their abilities and capture breathtaking moments from the sky.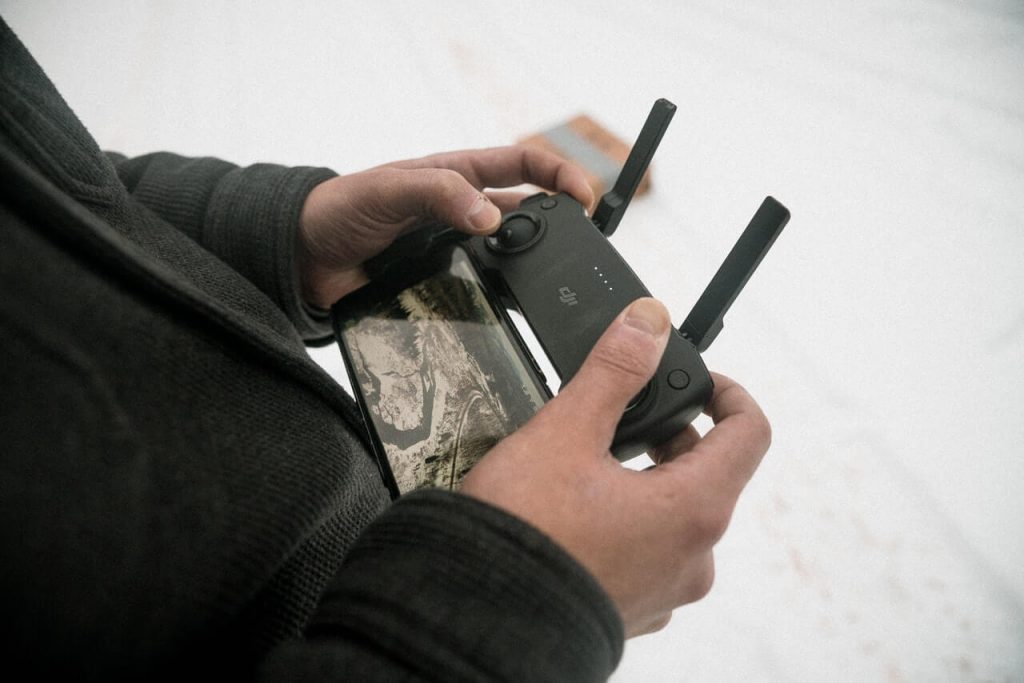 These quadcopters are capable of shooting crisp 4k videos and can capture Full HD pictures. Drones can fly anywhere and capture the beauty of nature where a person can't even reach.
New drones that can follow you and record your every single moment are blessings for vloggers. Furthermore, drones can capture selfies from the air via gesture or voice control.
Checkout out the amazing Snaptain A15 drone that can be controlled via voice commands.
Recreational Use
There is a significant increase in the demand for drones because new manufacturers are introducing new but cheap drones.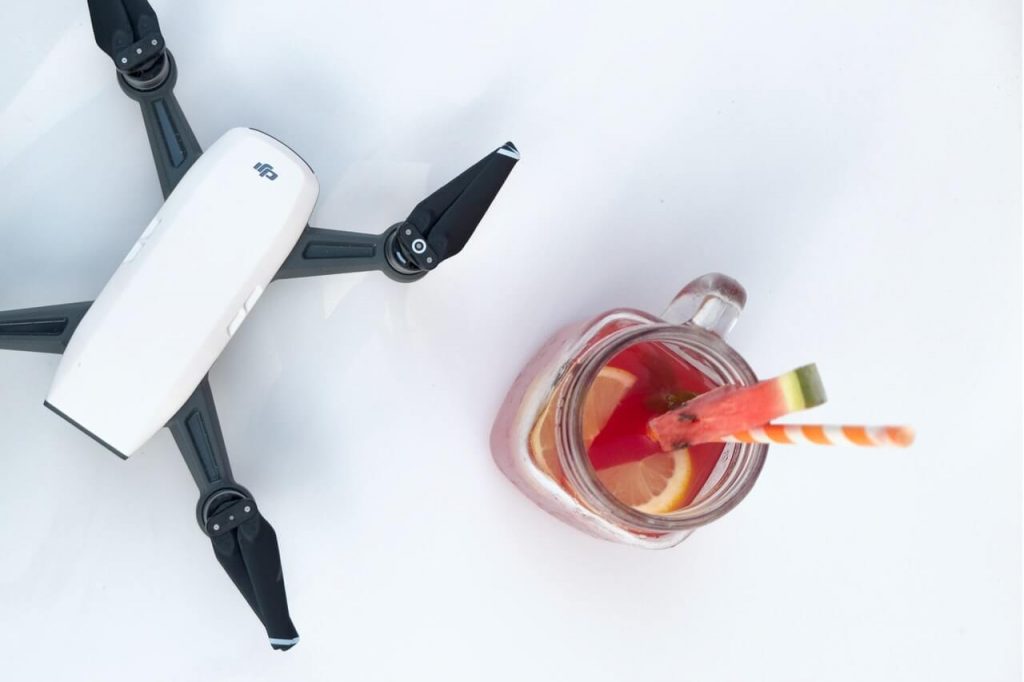 These drones offer excellent handy features. Since the drones are affordable these days, more and more people are buying it as a toy for kids and recreational usage. Racing drones are popular among teenagers. Similarly, you can buy a cheap drone without camera and perform aerial stunts. Besides, you can also buy indoor drones for kids.
Cons of Drones
Drones are one of those technologies that can save lives. But like every technology that is beneficial to humankind, it also affects one way or another. Consequently, drones can also cause accidents if not handled carefully. Furthermore, drones also have some limitations.
Let's talk about some of the cons of drones in detail.
Limited Flight Duration & Range
The major disadvantage of drones is that it has limited flight duration and range. Since drones are powered with lithium batteries, therefore you can not expect an extraordinary flight time.
The average flight duration of some of the best drones is about 20-30 minutes. However, you can buy several batteries to extend the flying time because recharging often takes too long. The maximum flight range you can expect is about 10 km.
Effects of Weather
The flight time of a drone depends on wind conditions and other circumstances. The power consumption increases during steady winds, and it affects the flying time.
When the weather conditions are too harsh (strong wind, rain, etc.), the drone can't hover. It is advised not to fly drones on rainy days as it can cause technical issues.
Similarly, operating the drone in the fog may cause accidents or may lose the drone because of less visibility and cause the drone to shatter, or may land on roofs.
Privacy Issue
Spying on people has become a breeze with this flying object. It is possible with a drone to capture private footage of each of us by the aerial view.
May Cause Accident
No doubt, drones can save lives, but these can cause accidents as well. If you don't know how to fly your drone, you may crash your quadcopter, or it might hit someone.
Irresponsible flying of drones can cause a threat to public safety. It is prohibited to fly a drone very close to the airport, as it can disturb air traffic. Also, if we fly a drone near airports, it may hit the airplane accidentally and cause disaster taking precious lives.
Delivery Limitations
Many known companies are using drones for delivery service, but they are facing logistical barriers. Also, Without human guidance, the drone can not ensure the smooth and safe delivery of the package.
There are many logical problems to deliver through drones in big cities. Access to residential apartments in skyscrapers is an impossible challenge for drones.
The cyber criminal can find a way to hack a delivery drone and steal packages that were on their way to you.
Are drones really worth it?
Yes, they are.
Every new technology is associated with risks, and it is human nature to invent something good and then look for ways to use it for evil. The Internet has changed our lives positively in many ways (you are using it right now to learn about drones). Although it has caused many problems, most people would agree that the bottom line is that the Internet is a good thing.
The same is the case with drones as it has some quirks, and with time problems will become more extensive, but tools to overcome these problems will also be improved.
Conclusion
Drones are a great blessing for humankind, but they are also a threat if not used properly. Drones can save time and help us to provide services in a short time. The drone is easy to maintain, with very low to no budget required at all.
Every technology has advantages and disadvantages, so you may not stop using drones by analyzing their cons. But you should properly learn how to fly drones. Once you learn, you may discover hidden mysteries with the help of drones.
So the answer is yes. Because we must need to be aware of the risks of new technologies like drones and mustn't overlook all the cool things they enable us to do.

Now we know all the pros and cons of drones, check out our drone buying guide series, and find the best drones under all budgets.